HENRY CARLYLE, MAGICIAN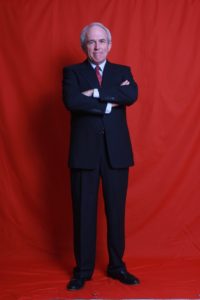 A very popular corporate and celebrity entertainer in the New York City area, HENRY CARLYLE has rapidly built a reputation as an act that must NOT be missed. Specializing in magical and mental entertainment with a comedic touch, HENRY CARLYLE performs mind blowing magic and mental illusions for celebrities, (Sting, Arnold Palmer, Lee Trevino, Bill Murray), private parties and for many Fortune 500 companies. ( Met Life, AT&T, Merrill Lynch, Bristol-Myers, PPG to name a few). He is the house magician at Forsgate Country Club in Jamesburg, NJ. and is a frequent lecturer to magicians groups. There will be no live animals, no clown noses, no vulgarity, and no off color material. There WILL be outstanding entertainment that makes a strong impact on you and your guests. You will not see three steel rings, you will not see ropes that get cut, you will not see livestock. You will see fun, interactive magic and mentalism with loads of audience participation and lots of laughs. It is a show that is enjoyable and memorable. HENRY CARLYLE appears most Saturday and Monday nights at Emmas Brick Oven Cafe in Cranford NJ.
---
What others are saying...
"My wife and I were most impressed with your roving magical show last evening at Forsgate Country Club. You match up with some of the best magicians we have seen over the years, no one in Las Vegas can do more than what we saw." -- Sincerely, Gail & Ron Trautz
"My guests were amazed by the tricks Henry performed. They raved to me about him and he only made our night even more successful. Would highly recommend Henry." -- Dawn R, Howard Beach, NY
"Our guest of honor was late and due to his excellent performance no one notice, He was good with the kids swarming him and stunned the adults." -- Jason D, Ortley Beach, NJ
"Henry came to our Annual Finance Conference and entertained in the middle of a long day of presentations. The audience reacted extremely positively and it really helped re-energize the group. He was smart and funny and absolutely on-target for this corporate setting. He was the perfect choice for this event." -- Elizabeth W. Warnaco Corp. Purchase, NY